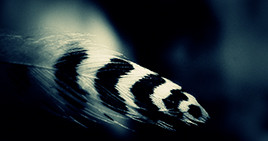 Field Of Devour

Overshadowed by a field of desert roses,
The mind cultivates emotion.
Beyond the cold glance and few words,
The soul suspends love…
Motion fades cold deserts before his eyes,
While reluctant and bashed ghosts slide through memories.
Ego tripping some might say, filth other may conclude…
But no, every dark story has its book,
And with that same book burned pages bright fires,
Some may show you the inner tomb.
Where joys are buried but dreams still subside.
Chained bounded the heart tingles,
Unknown echoes dwell loose…
Facing almost an eternal mirror of classical tragedy,
Bullied by fate and abandoned by faith…
Just to venerate empty spaces till the final term.