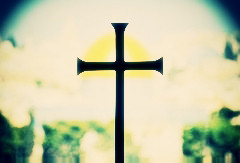 Elohim's Chase
They say the gods greet you only when you believe in them,
It is further from the truth then they believe…
Blinded by false faith they tend to be vultures of their own domain,
Scratching deeply... only to be false sheep.
Bad poets get taken to word deeming the eyes of the true blue sky.
There is no vanity to be a creature of the Yahweh,
But some act the part, just to be unmoral and arrogant.
Anyone knows that "stones" get blessed and all they do is stand.
Like a true Pagan understanding...
Empty houses turn into saviours tombs and all preachers turn saints.
Blasphemy is taken out the book just be put into play.
Even knowing that every day unknown Christ's are born,
Many neglect that there is truth in this,
Only to sway swiftly into eternal doubts.