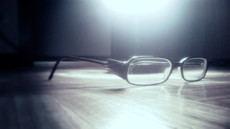 The Other Side of the Wall
With a hangover he stud up.
Unshaved and smelling to false glory,
He began the day.
As he sits by the table just wondering what to put into paper,
The coffee is just getting cold, as all else seems far away…
After the awkward morning is over,
He gets out to the street.
Searching for the truth life gave him.
Living out the way of a vain writer without a story to tell…
As the rainy day shakes all is enemies…
His cold eyes search the way to follow,
Before him… the wall of unsettlement.
As the man breaks the wall with his bare fists,
All else became a lie.
Sold his viral ego to devil & prophet of his own future he became...
The man began eliminating the ghosts,
As all else did not matter,
He faced the undone with a honest smile on his face.
Just to restart from zero...