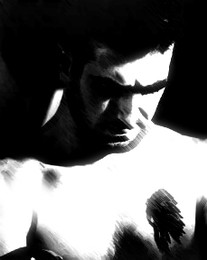 Brotherhood's Last Writing
It all seemed so real, when it all began.
From loyal gestures too kind habits…
We teach ourselves that we won't lose the key,
Until the key gets lost…
We gain experience by playing rough.
But friends complete the individual.
Far below the tight closed face,
We all care for someone…
Battered and torn we keep walking as long as we are conscious,
That something is bounding us to the game.
Even in personal disputes… all riddles get solved.
In times of hopelessness they appear,
As faith drops a bomb,
A true brother is born…
I too recall that same old beaten drum,
But some get buried as eras fly by.
Like a true movie ending,
We go, and get forgotten..
Just to face that dusty highroad…
once more…